Sports in Jesolo: our suggestions for your active holiday
Jesolo doesn't just stand for sea and beach! In our Travel Experience section we illustrate you the wide range of activities that the Park Hotel Brasilia offers you. The Lido di Jesolo is, indeed, a perfect mix between family-fun and shopping, as well as a starting point for top cultural day-trips and, last but not least, for exciting sport activities.
Today's article is dedicated to our most sporty guests: to those who are not just looking for well-deserved relax at the beach, but who also want to stay fit by practicing their favorite sport or, why not, by trying something new.
Here's a top list of activities for our sport-enthusiasts in Jesolo:
Golf at the Golf Club Jesolo
Golf-lovers definitely cannot miss this 900.000 square meters green paradise, located just a few kilometers away from the Park Hotel Brasilia. Besides being close to our hotel, it is also convenient as all our guests have access to a special 30% discount on the Green Fees. Please find here more information about the offer.
The Golf Club Jesolo boasts 18 holes and 72 PARs, for a total length of 6397 meters. It features several water hazards, sand hills, bunkers, a driving range with double stalls, two executive (PAR-3) holes, a pitch and a putting green.
Enjoy a couple of hours of sport and relax in this oasis of absolute tranquility, which will for sure delight non-golfers as well.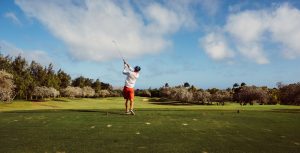 Sailing and water sports at the Sail Beach Jesolo
The Sail Beach club is located just a few steps away from the private beach of the Park Hotel Brasilia and it's the right place if you're looking for a water adventure in the Lido di Jesolo.
Newbies and beginners can join the sailing course (structured in two levels), while the more advanced can rent a sailboat and autonomously enjoy a day in the sea.
The youngest ones can join the program as well: there are also sailing courses for children and teenagers, with special focus on the natural surroundings, the contact with the sea and team-building skills. Always in full respect of safety regulations.
The activities offered by the Sail Beach Jesolo also include: SUP (Stand Up Paddling) outings, swimming lessons for children and Pilates sessions. Canoe rental is available as well.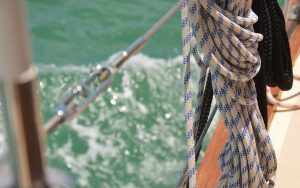 Tennis and team sports at the Republic Sport Village
Just 3km far from our hotel you can visit the Republic Sport Village, a fully equipped SportsCenter with tennis courts (indoor and outdoor), 5-a-side football pitches, beach volleyball courts and brand new padel courts (padel gear is free of charge).
Good to know: if you and your friends love football matches just like Italians do, at the Republic Sport Village you can record the game and review its highlights afterwards. The service is on request and it's available in all fields.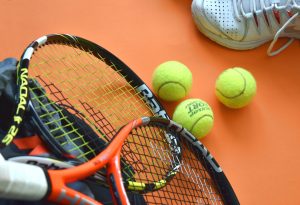 Bike tours offered by Jesolo Ambient Bike
As we wrote in the article Jesolo by bicycle: 5 family-friendly tracks, Jesolo offers many interesting bike routes. A unique opportunity to recharge your batteries in contact with nature and discover hidden nice spots of our area.
We recommend you reading our previous article about the best family-friendly tracks and to download the brochure.
But there's more! Don't forget that if you are a guest of the Park Hotel Brasilia the bike rental service is free of charge.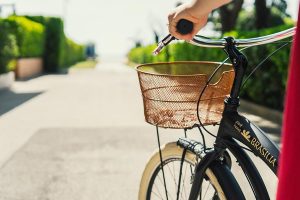 Running on the waterfront
Can you imagine a better scenario than Jesolo's waterfront and its pinewood for a re-energizing run? If you are a passionate runner, then leave back any regret and bring your running shoes with you!
We also suggest you the one-of-a-kind annual event that brings together athletes, tourists and amateurs: the Jesolo Moonlight Half Marathon. We meet at sunset ready to run in the moonlight a 10 or 21 km track, which winds through the pinewood, the beach and the lagoon.
And after the run, fun always goes on with the Moonlight Beach Party!